First published in The Irrawady, on 22nd March 2023, and republished here with the kind permission of the author.
Where exactly does the United Nations High Commissioner for Refugees (UNHCR) stand on the repatriation of Rohingya refugees from Bangladesh to Myanmar?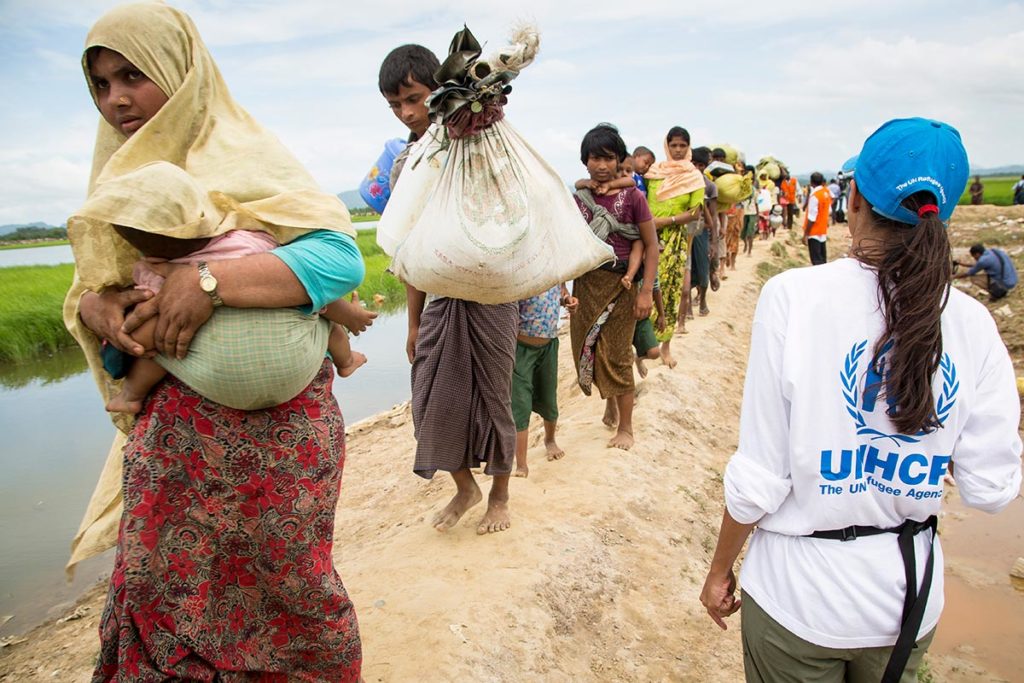 It is not easy to say. On the one hand, the UNHCR insists that "conditions in Rakhine State are currently not conducive to the sustainable return of Rohingya refugees." The organization claims therefore that it is "not involved" in a pilot project intended to kick-start the repatriation process, established by Bangladesh and Myanmar with the backing of China.
On the other hand, following the publication of a leaked email from the head of the UN in Myanmar, UNHCR has acknowledged that it provided "logistical support" to representatives of Myanmar's military regime who were travelling to Bangladesh to initiate the pilot project.
According to Chris Gunness of the Myanmar Accountability Project, UNHCR boats, stripped of their agency insignia, were provided to the delegation after "a very firm request" from the junta, which remains unrecognized by the UN.
Gunness also alleges that weapons were allowed onto the boats, in contravention of the UN's strict security protocols.
While disturbing, these developments should come as no surprise given UNHCR's longstanding tendency to acquiesce to the demands of Bangladesh and Myanmar, rather than upholding the principle that refugee repatriation should be strictly safe and voluntary in nature.
In 1993, for example, a senior UNHCR staff member described the Rohingya as "primitive people", observing that "at the end of the day they will go where they are told to go."
This dismissive attitude towards the Rohingya, a predominantly Muslim minority group who are not recognized as citizens of Myanmar, has some deep historical roots.
In February 1978, an assault by the Myanmar military prompted some 200,000 Rohingya to flee to Bangladesh. Between August 1978 and December 1979, almost all of those refugees returned to Myanmar under a bilateral agreement between the two countries and with the engagement of UNHCR.
A later assessment prepared by UNHCR's Evaluation Service revealed that it was "highly questionable" whether the 1978 repatriation was voluntary. "Early repatriation," it explained, "was the government of Bangladesh's priority from the outset of the crisis."
And to achieve that objective, a variety of tactics were employed, including physical intimidation of the Rohingya and the withholding of food and other essential assistance from the refugees. In the words of one UNHCR staff member, "Bangladesh government policy had become one in fact of starving the refugees into leaving."
In January 1980, once the repatriation had concluded, UNHCR acknowledged that up to 10,000 refugees had died in the camps, citing epidemics as the principal cause. Privately, however, staff in the field agreed that the high mortality rate was a result of the government's failure to distribute food supplies that were readily available in the country.
"Can there be an excuse," one asked, "for an international organization like UNHCR, whose brief is refugee welfare, to acquiesce in a policy which results in more than 9,000 unnecessary deaths."
A decade later in 1991 and 1992 Myanmar's armed forces launched a further assault on the Rohingya, involving killings, sexual violence and the destruction of settlements and mosques. Escaping from the violence, around 250,000 Rohingya fled again to Bangladesh.
Subsequent events bore a striking resemblance to those of 1978. Bangladesh began negotiating a repatriation agreement with Myanmar in November 1991, at a time when Rohingya refugees were still fleeing in significant numbers.
While stipulating that returns would be "safe and voluntary", the agreement also said that repatriation should begin by May 1992 and be completed within six months.
Once again, pressure was placed on the refugees in an attempt to meet that target. In February 1992, Bangladesh stated its intention to limit the aid provided to the Rohingya, as "it would not wish to create a pole of attraction for more refugees."
The negative consequences of this approach quickly became apparent. Just four months later, a UNHCR staff member observed that 'in 1978, some 10,000 refugees had died from problems relating to inadequate assistance. The present line of the government is coming dangerously close to creating a repetition of this tragedy'."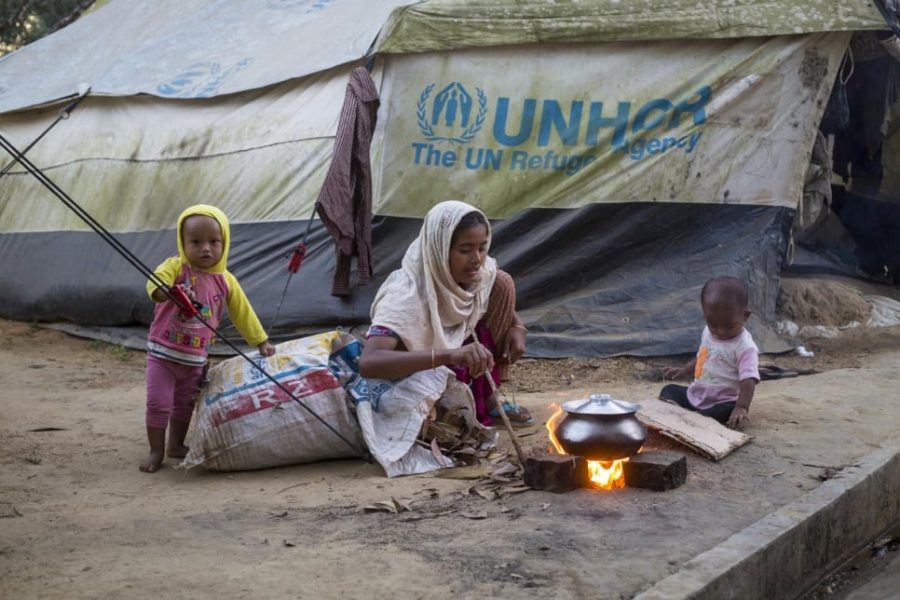 While lauded as a success in official UNHCR statements, this second repatriation was both controversial and contradictory to refugee protection principles. As the Evaluation Service's later assessment stated, some UNHCR staff "were not convinced that the refugees really wanted to return or that the conditions for voluntary repatriation in safety and dignity could be met."
The review concluded that "refugees believed they had no choice and accepted a repatriation that they feared and did not wish to undertake because they were told to do so by UNHCR and the authorities and believed they had no other choice."
Similar conclusions could be drawn about a Bangladeshi operation to relocate Rohingya refugees from the country's mainland to the remote island of Bhasan Char, following the violent expulsion of up to a million Rohingya by the Myanmar military in 2017.
Numerous questions have been raised about this program, which has hitherto seen the relocation of some 30,000 refugees.
Are the Rohingya going willingly to Bhasan Char, or are they being induced to leave by the Bangladesh authorities? Will they be allowed to leave the island if they find life too difficult there or want to reunite with relatives on the mainland? What penalties will be imposed on them if they leave the island without permission?
Can an island that is composed largely of silt, which came into existence only 20 years ago and that was previously unpopulated really sustain the livelihoods of the 80,000 refugees who are scheduled to be relocated there?
Such questions remain unresolved. According to a recent NGO report, "comprehensive information on the ground has yet to be compiled and analysed strategically." Particular concerns remain, it said, with respect to "food insecurity, levels of economic vulnerability, livelihood coping mechanisms and income opportunities."
And with respect to freedom of movement, hundreds of refugees have been arrested after trying to leave the island. According to the Bangladeshi official responsible for Bhasan Char, "restrictions on their movement will continue. They won't be allowed to move outside the camp."
Despite this array of difficulties, the UN in general and UNHCR in particular have agreed to be involved in the implementation of the relocation programme, raising further issues with respect to the way in which state interests appear to take precedence over the rights and well-being of Rohingya refugees.
Given the pilot project now launched by Bangladesh and Myanmar one has to ask whether the two countries are again preparing to orchestrate the mass and involuntary repatriation of Rohingya refugees. And in view of its acquiescence to the "very firm request" of the Myanmar junta, will UNCHR and other UN agencies eventually prove willing to participate in such an initiative.
In this respect, the involvement of China is particularly ominous. A country with an appalling human rights record, a brutal disregard for its own Muslim minority and a determination to lock Myanmar into its sphere of influence, the Beijing government is unlikely to be very scrupulous in respecting the notion that refugee repatriation should be strictly safe and voluntary in nature.
And, like Myanmar itself, China has an evident political interest in demonstrating that refugees are returning to a country where a degree of security and stability has been restored, thereby legitimizing the forthcoming elections that the junta has said it will hold.
China is a growing regional and global power. It is a permanent member of the UN Security Council and has made strenuous efforts to strengthen its role in the economic, social and humanitarian dimensions of the world body's work.
In such circumstances, would UN Secretary-General Antonio Guterres – formerly the UN's High Commissioner for Refugees – be ready to oppose a China-backed plan to repatriate the Rohingya, even if conditions are "not conducive to return" in Myanmar?
Dr. Jeff Crisp was previously Head of Evaluation and Policy Development at UNHCR and now volunteers for United Against Inhumanity.