There are a number of ways you can get involved with United Against Inhumanity.
Take a look below and see which suits you best:
Make a donation to UAI
If it is to fulfill the goals described in the Call to Action, UAI needs resources.
Funds donated to UAI will be used to:

Support campaigns promoting UAI's objectives around the world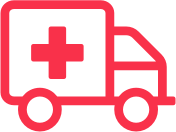 Support the development of an Independent Humanitarian Watch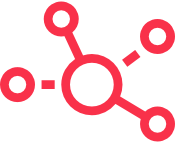 Support the growth of the UAI worldwide network
Existing UAI groups
Get involved with one of our existing UAI groups:
UAI in the UK
UAI in the UK is a not-for-profit association, affiliated to United Against Inhumanity (UAI). We are committed to promoting UAI's Call to Action and bringing to an end the callous inhumanities of modern wars and the terrible suffering of refugees and those seeking asylum.
Group on Asylum Criminalisation
Start a new UAI group
Anybody who is inspired by UAI's vision and would like to join with others in promoting its goals may apply to set up a "UAI affiliated group". These groups may bring together people living in a particular country or community, or people working or studying in a particular business or place of education, or people who meet and exchange information online.
Groups may decide to focus on a single component of UAI's work, or to promote UAI by, for example: Speaking about it in schools or community organisations; Briefing local political or community representatives and urging them to take action to support UAI's objectives; Engaging in conversations and exchanges with different groups in society on the human costs and other consequences of wars and their impact on those forced to flee for their lives. Such discussions can help concerned individuals and groups to channel their outrage at the atrocities being committed in war and asylum into insistent calls for real change and an end to such inhumanity.
We will be happy to discuss your plans with you and brief you in more detail on UAI's criteria for approving its affiliated groups.
You will then be invited to submit an application, indicating where the group will be established, what its focus of work will be, and who are its founding members. Once your group's application is approved by UAI's International Executive Committee, you will be able to use the UAI name and logo and post your updates on the UAI website.
If you're interested in starting a UAI Group then please email: .
Become a Supporter
You can express your support for UAI by registering your endorsement of the Call to Action.
When you do this, you can also register to receive updates from UAI by email or follow us on social media platforms.
Although you will not be liable for any subscription, voluntary donations to support UAI's activities are warmly encouraged.
Note on Partnerships with existing NGOs
If you represent an existing non-governmental organisation which would be interested in partnering with UAI, please reach out to us via our Contact form and we will be delighted to discuss this.