Paris Peace Forum
11 November 2018

-

13 November 2018

Free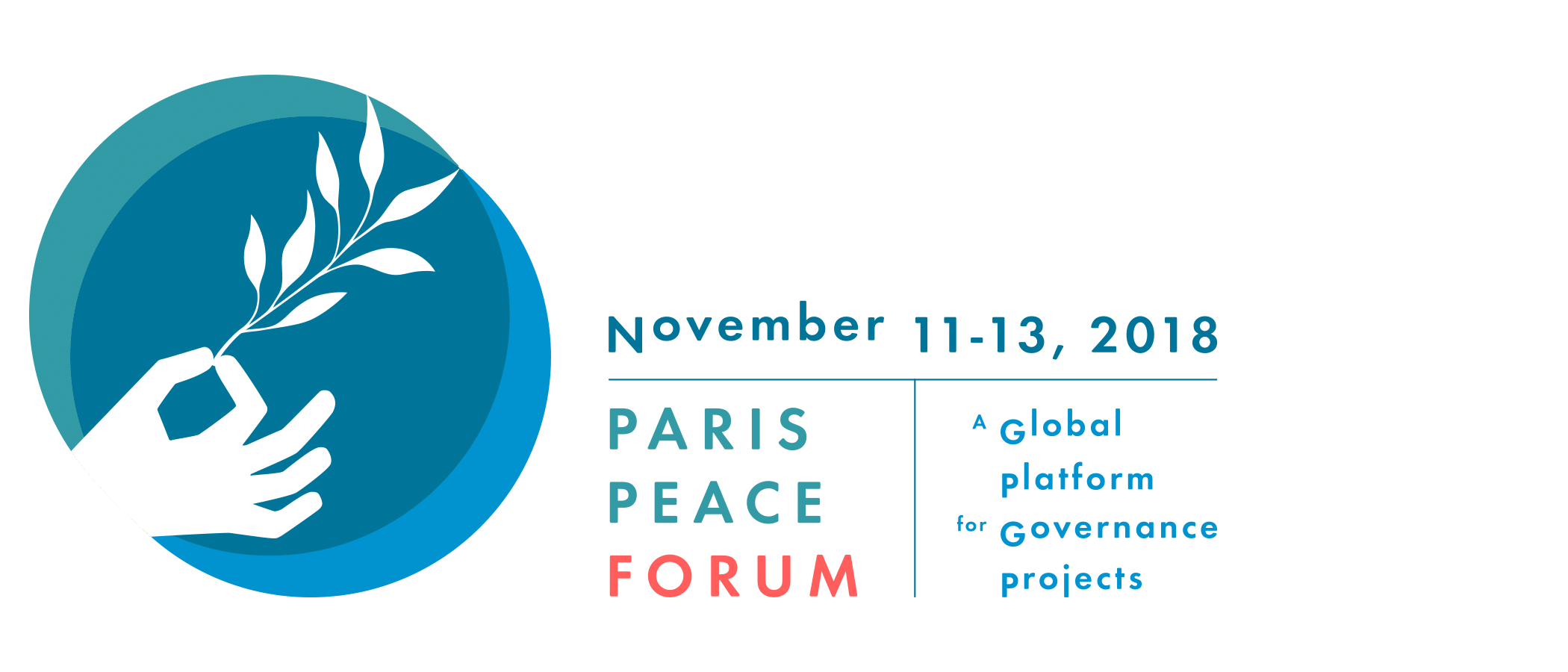 Founded by several stakeholders (Sciences Po, the Körber Foundation, the Mo Ibrahim Foundation, the Institut français des relations internationales – IFRI, the Montaigne Institute and the French Republic, represented by the Ministry of Foreign and European Affairs), the first Paris Peace Forum is organised on the occasion of the commemoration of the end of World War I. The forum is envisioned as a recurring, annual event to promote governance solutions in five key issues: Peace and security, environment, development, new technologies and inclusive economy. Numerous Heads of State and elected representatives will attend the opening session. Regional and international organisations, especially UN agencies will participate as well as civil society in its broadest sense (private sector, NGOs, foundations, think tanks, media, trade unions, religious leaders, philanthropists, experts, etc.) will be active in the working sessions. To see the entire programme : https://parispeaceforum.org/program/
In this context, UAI has been offered to organise two events:
A "mini agora" with the participation of Khaled Mansour, member of the IEC, and Jean-Marie Guéhenno former Under-Secretary-General for Peacekeeping Operations. Pauline Chetcuti, Head of Humanitarian Advocacy and Policy at Action contre la Faim will act as moderator on behalf of Humanitarian Alternatives.
During the Forum UAI will also have a half hour "Pitch slot" where Antonio Donini and Norah Niland will present UAI.