Dear Friends,
We cannot begin this message without remembering our dear friend, Mona Mahmood, who co-organised our last physical meeting in February, but tragically passed away from the Covid virus in April. Mona's family is setting up a foundation in her memory to support the causes she most passionately campaigned for. As soon as the foundation is launched, we will share the details.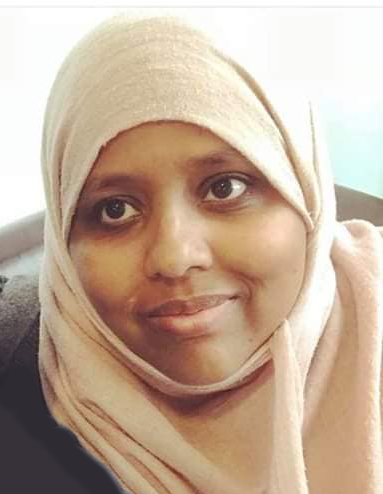 Since March, your Committee has met regularly to pursue the initiatives described briefly below. We have also regularly debated how we could engage you, our members, and supporters, more actively in pursuing UAI's goals.
In the extraordinary circumstances of this year, we have been tempted to try our hand at Webinars, and Zoom Conferences, but we concluded that most of you will be 'zoomed-out' and that, at this early stage of our growth, we have neither the expertise nor resources to manage such a programme in competition with the likes of Chatham House and RUSI.
After our virtual AGM in June and in the light of the continued difficulties in meeting face to face, we decided to produce a monthly newsletter to be emailed to members and supporters at the end of the first week in each month. The first was issued in September and, following a positive response, we have produced one per month since then. We try to highlight 3 issues or events that might be of interest to our followers. You can find the December Newsletter here.
We will continue to produce a newsletter in 2021 and are always keen to hear about events and issues that are relevant and could be included. If there are any blogs, events or reports that you would like us to consider for inclusion, please contact us at
Looking forward
As we prepare for 2021, we are encouraged by the prospects of vaccines, but deeply worried by the impoverishment of so many millions and the callous resort to armed force that seems to be so routine and which has such disastrous consequences for families and communities. As we reach out to new colleagues in different parts of the world, we find that UAI's message, encapsulated in the Call to Action resonates strongly. We encourage each of you to be an Ambassador for UAI in 2021.
Members of UAI in the UK
Annual subscriptions would normally become due on 1 January 2021. However, your Committee has decided to waive the £5 subscription requirement for 2021. Instead, we would encourage you to make a donation to help us cover our costs, including the project activities described below, and our plans to strengthen our online presence and participation in social media. For details of how to donate, please go to the end of this message.
Unless you inform us otherwise, we will extend your membership until 31 December 2021.
---
Activities of UAI in the UK in 2020 and plans for 2021
Detention of asylum-seekers – On 25 February, we held the only in-person event of the year, hearing excellent presentations on the history of detention in immigration practice, the mental anguish of asylum-seekers held in detention at Gatwick airport, the long-term psycho-social consequences for refugees of prolonged detention, and the personal journey of an Afghan boy to the UK. The event was co-organised by Mona Mahmood, whose tragic death is referred to above. After the event, we collaborated with the Centre for Migration, Refugees and Belonging at the University of East London on an online event in honour of Mona. Reports on all these events and an obituary for Mona can be found here.
Asylum Criminalisation – Since the publication, by UAI, of Sarah Hammerl's "Asylum Criminalisation in Europe and its Humanitarian Implications" in 2019, UAI in the UK has worked with colleagues in Germany, Italy, Denmark and elsewhere to identify ways in which UAI can help to highlight the inhumanity of 'criminalising' both people seeking asylum and those trying to assist them. These pernicious practices must be stopped. We are developing a proposal for a series of events in collaboration with ODI and MSF in 2021, aiming to help activists to bring their case for change to relevant legislators and government officials.
Education in Emergencies – UAI worked with a team of MBA students from London Business School to investigate options to close the learning gap for refugee children. There are enormous inequalities in access to education for displaced children, especially for girls. At secondary level, the picture is even more concerning. As the LBS students began their investigation, focusing on the plight of Syrian refugee children, the COVID-19 pandemic struck the world, leaving over 1.4 billion children without access to education. The project continued with a renewed focus on analysing a portfolio of options that could support on-line learning for the most marginalised children. The results of this important study were shared with the Lebanese Government and with the United Nations. As countries try to enable all their pupils to have access to some form of virtual learning, it is critical that this does not further exacerbate the digital inequality divide. We are delighted that London Business School have confirmed that a new group of students will work with us in 2021 to build on the 2020 findings with a focus on ensuring that the exponential growth in online learning benefits the poorest too, and that Syria's refugees are not further held back in their learning because of the pandemic.
Protection of Civilians in Armed Conflict – UAI in the UK is part of a Working Group hosted by Crisis Action aiming to push the UK Government to adopt a clear strategy for Protecting Civilians in Armed Conflict. However, in August 2020, in place of a Strategy, the Government published an 'Approach to Protection of Civilians in Armed Conflict'. The approach sets out worthy ideals, but offers no process for monitoring whether the commitments are respected in practice. The Working Group will meet with a Minister in January to press for clearer commitments to transparency. UAI in the UK is also part of the Atrocity Prevention Working Group, hosted by Protection Approaches. The Working Group has pressed the Government to include an Atrocity Prevention Strategy in its response to the Integrated Review of international policy, expected to be published in the New Year.
Your Committee joins in wishing you all a safe, happy, and restful festive season and looks forward to working with you in 2021 to denounce the inhumanities in war and asylum that diminish us all.
The Committee of UAI in the UK
21 December 2020
Martin Barber (Chair)
Saba Almubaslat (Vice-Chair)
Mark Bowden (Vice-Chair)
Lul Seyoum (Vice-Chair)
Gill Grunwald (Treasurer & Acting Secretary)
Sarah Beeching
Sara Palacio Arapiles
Amina Khaled
Michael Mosselmans
---
Image credit: Chandan Chaurasia/Unsplash.com