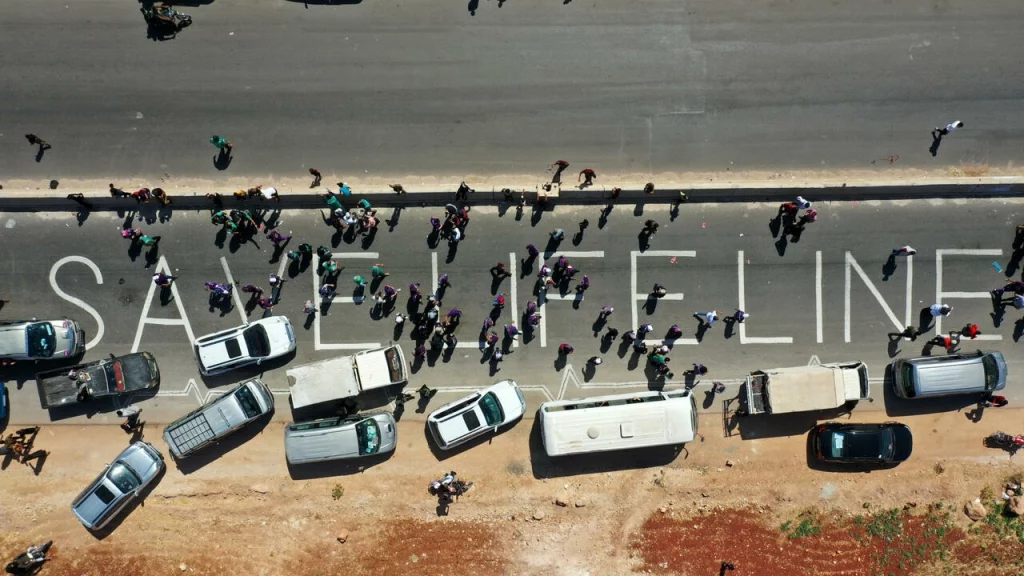 Don't allow the war in Ukraine to cause even more suffering in Syria 
On 10 July, the UN Security Council's authorisation for cross-border aid into Northern Syria must be renewed.
Amid fears that Russia and others may seek to veto the resolution, aid agencies working in the area have issued appeals for the authorization to be renewed, as well as warnings of the possible impact of this border closure, on behalf of the hundreds of thousands of people who rely on the deliveries.
Deliberate denial of access to food is a crime
This ancient and illegal tactic is today being used in Ukraine.  The Syrian government and its allies have been using such tactics against opposition areas for years with flagrant impunity. This must not continue and those responsible should be held to account. 
Permanent members of the Security Council (China, France, Russia, the UK, and the US) face a new obligation when exercising their veto. They are now obliged to appear before the General Assembly to explain their use of the veto.
In the event that any state exercises its veto to block the renewal of the cross-border arrangement, UAI urges other states to refer the matter to the International Criminal Court (ICC) for investigation and possible prosecution.
Deliberate starvation of our fellow human beings is a crime that must be eliminated. Unanimous endorsement of the Security Council resolution authorising cross-border deliveries into Northern Syria is a good place to start.
The International Executive Committee (IEC)
United Against Inhumanity (UAI)
5 July 2022