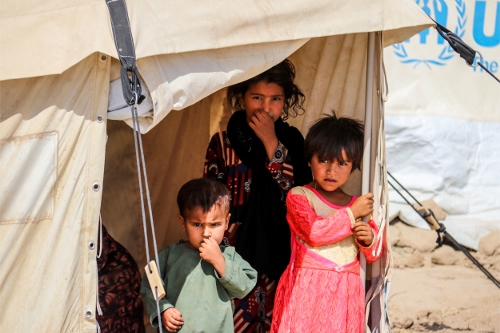 9 March 2022

Dear Friends and Supporters

Yesterday, UAI launched a major campaign to persuade President Biden , government leaders in Germany, Italy and the UK, and the Bank for International Settlements to release reserves belonging to the Afghan Central Bank.

Assets with a total value of $9.1 billion are currently frozen in bank accounts in those countries.
Without access to these reserves, the Afghan Central Bank cannot fulfil its essential role in creating liquidity, supporting the local currency, and enabling basic banking functions,.
Without these services the country's economy cannot operate normally.
This condemns already desperate people in Afghanistan to even greater levels of impoverishment and starvation.
The open letter to President Biden, signed by more than 50 senior colleagues with extensive knowledge of Afghanistan, can be accessed below. There is also a link to UAI's statement giving more background on the situation and explaining the urgency of our appeal.

(Copies of the letters in French and Farsi plus Press Releases in French and German can be accessed below. )
Sign our Petition!
Immediately below is a link to the petition that we launched on Avaaz urging the release of the frozen funds.
Please sign it now and encourage your friends and networks to do the same.
Every signature helps to demonstrate broad popular support for Afghans suffering unbearable misery, while being deliberately deprived of access to their own resources.
Thank you for continuing to champion UAI and the people who desperately need our support.
The UAI team