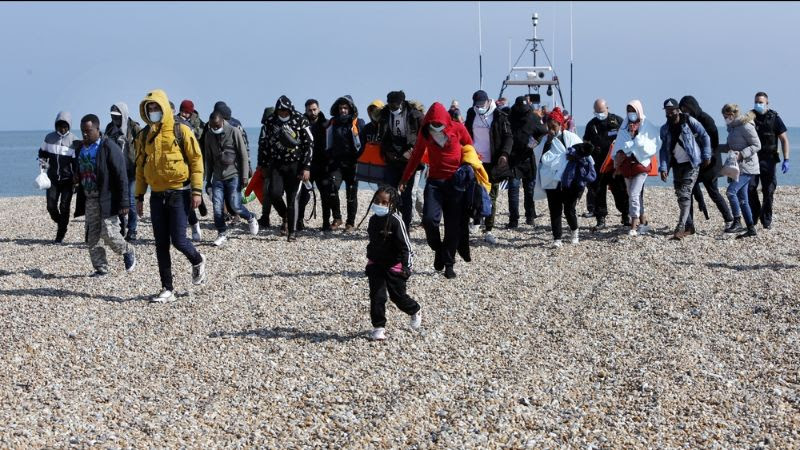 Focusing on Cross-Channel boats and the Rohingya

27 May 2023
Dear Readers,
Cross-Channel boats
On 5th May, UAI published "Asylum-seekers crossing the Channel from France – Why don't they stay in France", an article by our volunteer, Marie Léveillé. The article quickly attracted widespread praise for its detail and clarity from respected writers on the question of asylum.
UAI is in consultation with groups across Europe to generate support for demands to stop the inhumanities at Europe's borders.
This will be a major initiative over the coming months
---
Rohingya lives at risk
The situation of Myanmar's Rohingya population has continued to worsen since the last UAI newsletter, as indicated by three important and disturbing developments.
First, the government of Bangladesh and the military authorities of Myanmar, with the support of China, have launched another effort to promote the repatriation of Rohingya refugees. This initiative has been taken despite the intensifying armed conflict in Myanmar, the failure of the military authorities to meet the refugees' requests to be granted citizenship of the country, and the UN's position that conditions there are not amenable to return and reintegration.
Second, those members of the Rohingya population who remain in Myanmar, especially those who are confined to squalid internment camps, have been seriously hit by Cyclone Mocha, which has devastated coastal areas of the country. Despite their need for urgent assistance, the military authorities have been obstructing the work of humanitarian organizations and impeding the distribution of aid.
Third, reports from India suggest that the country's Rohingya refugee population is increasingly at risk of detention, deportation and discrimination by the authorities and local population, as well as new restrictions on their access to education, health care and livelihood opportunities.
---
Readers of this newsletter might be interested to know that Guardian journalist Kaamil Ahmed has published a new book, titled 'I feel no peace: Rohingya fleeing over seas and rivers'.
Finally, for any readers wishing to keep up-to-date with the situation of the Rohingya, this recently established website, 'Rohingya Refugee News', provides a wealth of useful information, analysis and commentary.
---
Sudan
Everybody has been shocked by the appalling developments in Sudan. Looking at the situation in the context of the surrounding region of the Greater Horn of Africa, UAI is exploring options for focusing on the atrocities in Sudan and the situation facing people fleeing from the fighting. UAI is mobilising in order to support efforts to bring attention to the situation in Sudan and stop the consequences of war on civilians.
---
UAI supporters wishing to join us, write a blog or bring to our attention materials that could be featured in future Newsletters are invited to send them to .