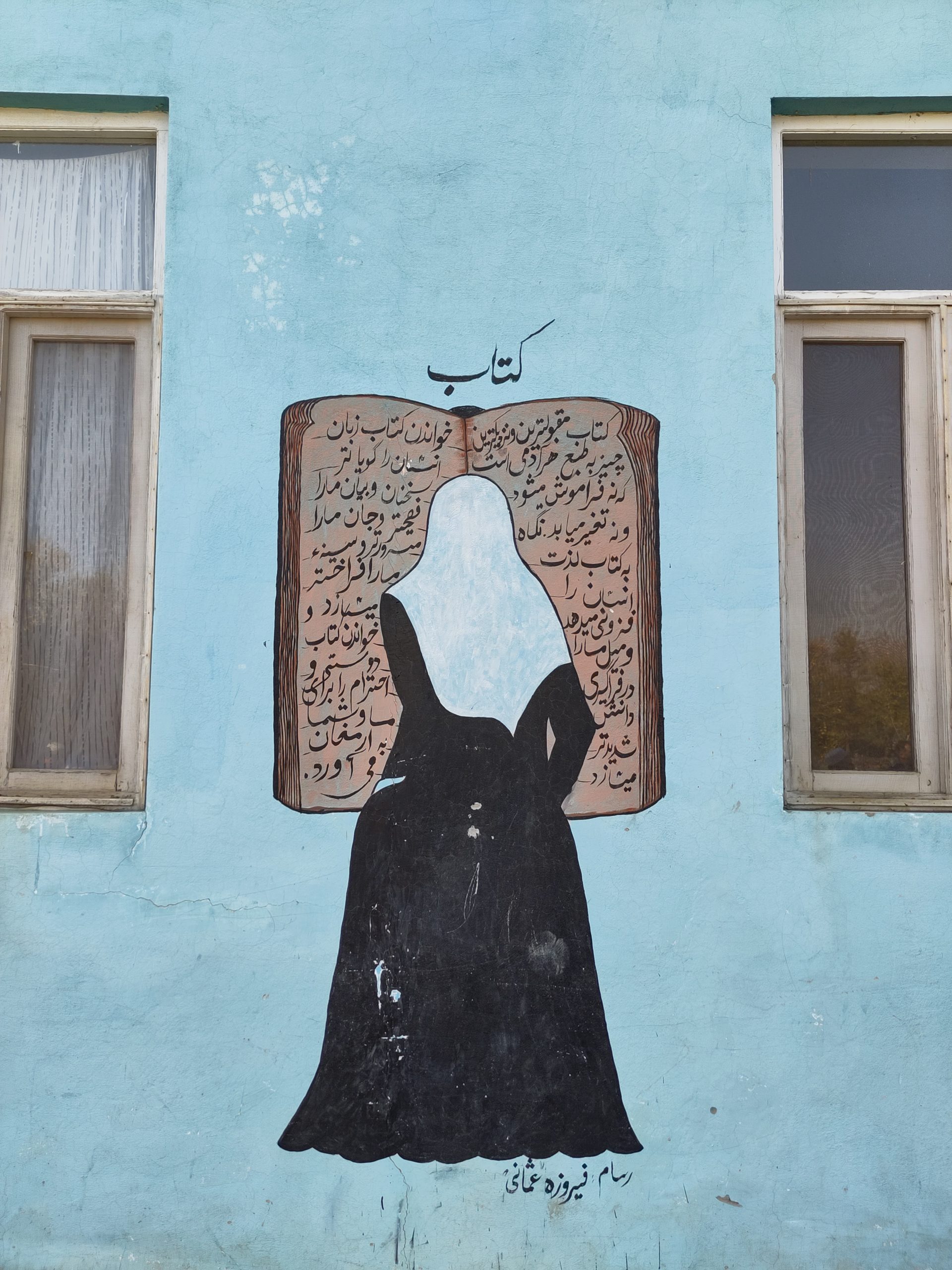 14 April 2023


Dear Friends,

The news is overwhelming – but what can we do? At UAI, we hold on to the idea that a lot of small initiatives can add up to a big impact.

In this month's Newsletter, we report on the persistent efforts of UAI colleagues to focus on some critical issues and the surprising impact we can have if we work together. We offer two suggestions for how you can help.
Afghanistan
UAI colleagues have been shining a light relentlessly on the scandal of Afghanistan's frozen reserves. In her blog 'Déjà vu all over again,' Norah Niland explains what is going on and why it is so important that people concerned about the desperate situation of Afghans keep up the pressure on our politicians.
Please also check out the revamped Afghanistan campaign page on our website by clicking on the second button below.
You can find further reflections by Norah on Afghanistan at the very end of this newsletter.
Myanmar
With the world's attention focused on Ukraine, climate change, and the legal woes of a certain ex-US President, the disastrous situation in Myanmar gets little attention. UAI has formed a new Task Team focusing on this crisis.
As local press and UNHCR whistleblowers have started to cry wolf regarding Myanmar's de facto authorities' efforts to cajole UNHCR into cooperation, UAI's Jeff Crisp has published an historical insight into the plight of Rohingya refugees.
BREAKING NEWS
On Tuesday, 11 April, a series of airstrikes on a village ceremony in the Sagaing region of Myanmar killed around 100 people. Click below for the Report in The Guardian of 12 April.
Asylum in Europe
The relentless loss of lives among migrants crossing the Mediterranean continues to outrage us. Shockingly, our governments have made it part of their routine response to seal off Europe's borders and push back people in need of protection. This is illegal and needs to end.
UAI is working with partners to develop a Europe-wide advocacy campaign to stop the inhumanity at Europe's borders. On 17th March, UAI's Jeff Crisp took part in an edition of the BBC World Service programme 'The Real Story – Is the Asylum System Broken?' in which he and other panellists offer humane alternatives to the current dehumanizing narratives of populist leaders.
On 30th March, the Council of Europe's Committee for the Prevention of Torture and Inhuman or Degrading Treatment or Punishment (CPT) issued a damning report, for 2022, on the illegal and brutal ways in which refugees and other migrants were forcibly pushed back across Europe's external borders.
Click below for the links.
New Technologies and the Prevention of Genocide
UAI in the UK is a member of the Atrocity Prevention Working Group (APWG), a UK-based civil society network.
Its submission to the UN Human Rights Council 'The Role of New Technologies in the Prevention of Genocide' offers important insights into how new technologies can be used both to prevent atrocities and, when manipulated by malicious actors, to perpetrate genocide.
How can you help?
1. UAI is an entirely voluntary initiative. We receive small grants from some generous civil society groups, but will not ask for funding from governments that are complicit in the policies we are trying to change.
Please click on the DONATE button below and give what you can.
Your financial support, however modest, tells us that you value what we do. It will help us to get the message out to an ever-wider audience.
2. You can also help by sharing our messages with others, whether on your social media accounts or by encouraging them to sign up for our newsletters.
We do not deluge our subscribers with messages. When you receive something from us, you know it will be important and interesting.
THANK YOU
The International Executive Committee of UAI
---
REFLECTIONS ON AFGHANISTAN by Norah Niland
Nowruz, a tradition of some 3,500 years has long marked the arrival of Spring and the hope of new beginnings throughout much of Afghanistan.  Although shunned by the Taliban, Nowruz  remains an important household event even as most families are finding it difficult to put naan, everyday bread, rather than celebratory fruit and meat dishes, on the table.
Policy-ordained poverty has driven much of the Afghan population to unprecedented levels of hunger, deprivation, and displacement.  Policies include a slew of Taliban Edicts that further marginalize women and girls who suffer disproportionately from reduced access to education and employment opportunities outside the home. This penalizes their families and the general well-being of the Afghan population.  The policies of external actors, including in particular Western donors, effectively crashed the economy when they cut most non-humanitarian aid and budgetary support upon the return of the Taliban to Kabul.  They then froze some US$ 9 billion of external reserves that were vital for the effective functioning of the economy, the banking sector, and investments critical for employment possibilities and livelihoods. 
UAI remains engaged on several fronts in challenging harmful and life-threatening policies. This includes mobilizing and supporting civil society and public opinion, in challenging policies and narratives that attempt to rationalize the orchestrated suffering of much of the Afghan population.  UAI is actively engaged in different online forums, NGO networks, panels, and other initiatives as well as media coverage. 
UAI is alarmed that the Afghan Fund in Switzerland, six months after its creation, has not taken concrete, productive measures to address the recapitalization of the DAB, the country's central bank. This puts in question its credibility while simultaneously condemning Afghans to appalling levels of impoverishment, hunger – including near famine conditions for many – indebtedness and involuntary displacement and migration.
With the help of dedicated volunteers, UAI has recently restructured the Afghan Frozen Funds Campaign pages on our website so that material is more easily and readily available to anyone interested in evolving events in Afghanistan. This includes tabs for UAI Statements, blogs and other postings, and a Media Watch section that includes studies as well as mainstream media articles. You can access the pages quickly by returning to the Afghanistan section above and clicking on the second button
UAI has also re-invigorated its social media content on Afghanistan: you can find us on Twitter amongst other platforms.