UAI's Myanmar Task Team was formed two years after the coup of February 2021. Since the coup, thousands of protesters have been arrested, tens of thousands of people have been killed or wounded, and hundreds of thousands displaced. The Myanmar junta is regularly attacking villages and communities with indiscriminate artillery shelling and mortar fire as well as by air with jets and helicopter gunships. Large scale war crimes and crimes against humanity are being committed. The international community's response has been confused and uncoordinated.
The Task Team brings together a diverse set of individuals with different focuses, including the situation of the Rohingya, how to support local governance and what is the role of the international community, in particular China, in the multi-faceted conflict in Myanmar. The Task Team is also committed to supporting the young generation of activists from Myanmar who are fighting against the military.
If you are in any way following the situation in Myanmar and would like to join hands with us, get in touch: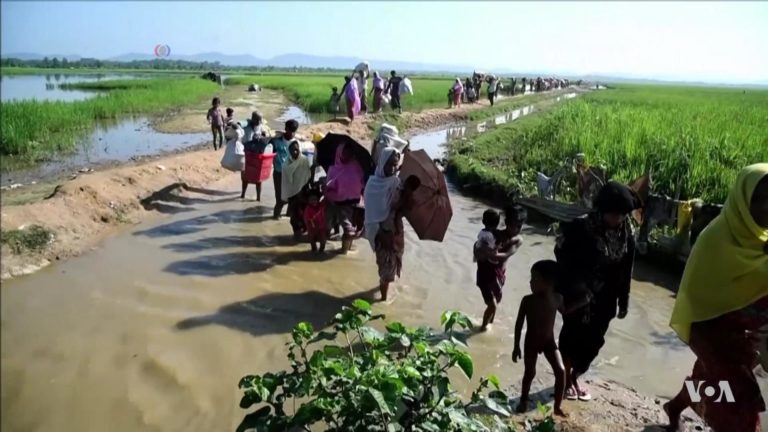 A panel event held on 23 January 2023, hosted by The Diplomacy Society of University College London in collaboration with United Against Inhumanity (UAI) in the UK.
News about Myanmar
Below is a list of published articles and reports providing a context and timeline of the issue at hand. If you are covering the issue please do get in touch with us at .
Opinion: A new aid model can better assist communities in pariah states Charles Petrie, Scott Guggenheim, devex, 6 June 2023
Local community key to delivering Myanmar aid Charles Petrie, The Bangkok Post, 11 May 2023
How the media helped shape a negative perception of the Rohingya Jeff Crisp, Shafiur Rahman, Chris Gunness, Reazur Rahman Lenin, Maung Zerni, The Daily Star, 3 May 2023
Spotlight – Myanmar's Resistance Forces Take on Governance Michael Martin, CSIS Centre for Strategic & International Strategies, 4 April 2023
The UN can no longer play dumb to its manipulation by the Myanmar military Mathew Fraser, Frontier Myanmar, 31 March 2023
Meet the women fighting Myanmar's junta Emily Fishbein, JC, The New Humanitarian, 12 January 2023