These assets belong to the Afghan people who had no say in the return (August 2021) of the Taliban to power in Kabul. The arbitrary seizure of these assets was, and is, a key factor in the decimation of the Afghan economy and the collapse of Afghan banking sector. A critical role of central banks everywhere is price stability and curbing inflation that, invariably, hits the poor hardest.
The result of policies that hobble the DAB include catastrophic levels of poverty and hunger with some two-thirds of the population now dependent on humanitarian support for survival. Unprecedented levels of deprivation have increased indebtedness, displacement and the troubling use of negative coping mechanisms whereby young girls are exchanged in marriage so that other children can be fed.
UAI calls for the immediate, internationally monitored, and phased release of some US$9.1 billion that belong to the Afghan people.
---

NGO letter on Afghanistan to World Bank
(Insert summary)
---
August 2022 Campaign Statement
(Insert summary)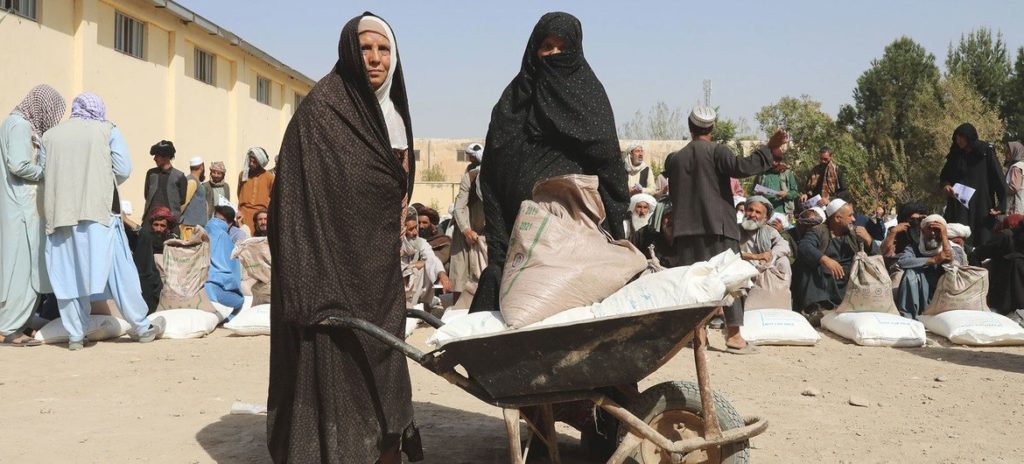 ---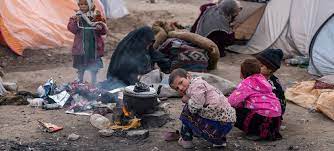 May 2022 Campaign Update
(Insert summary)
---
March 2022 Press Releases
---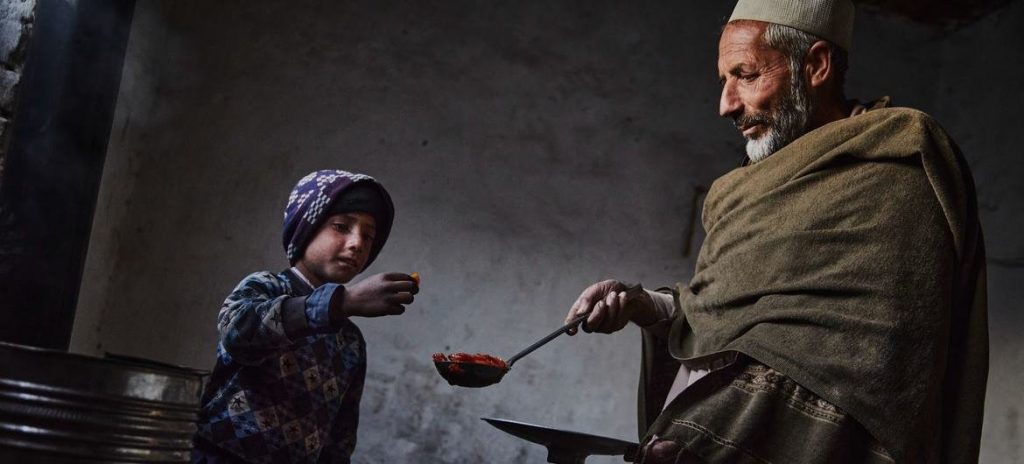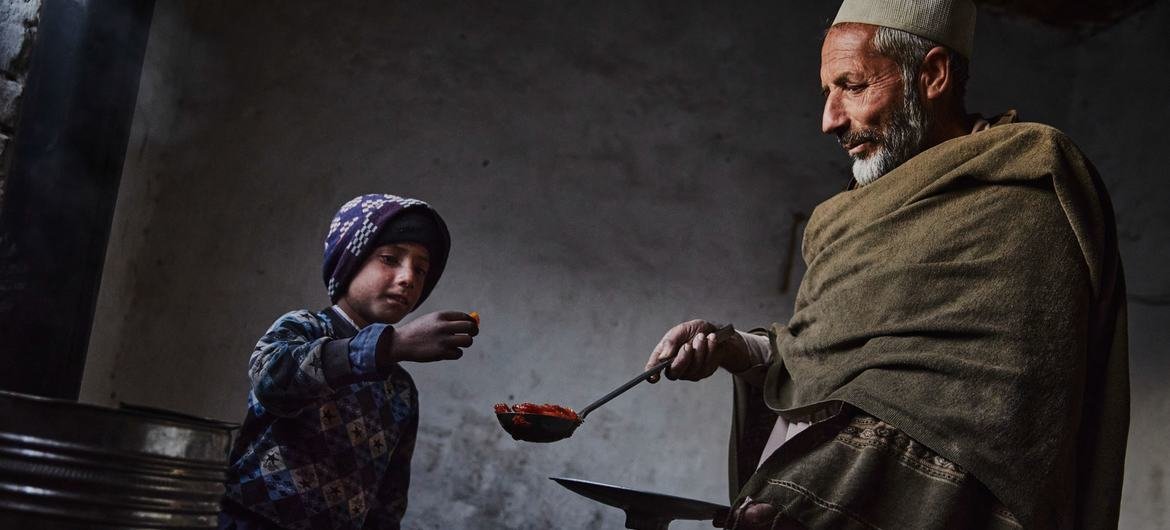 ---
Campaign Letter to Western Leaders (7th March 2022)
---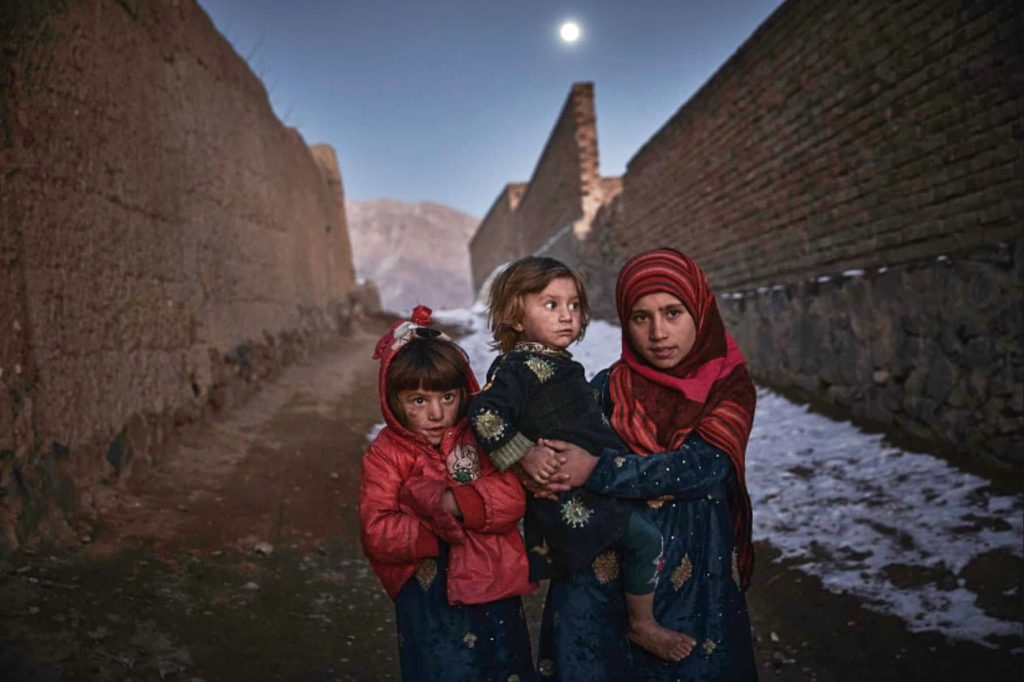 UAI Statement (7th March 2022)
Frozen assets, Desperate Afghans – Immediate Action is needed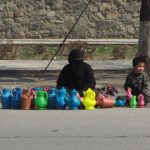 This Blog reviews how humanitarian actors and others have reacted to misogynistic Taliban Edicts while highlighting insights from prior experience during the first Taliban Emirate (September 1996 – end 2001). It concludes with some suggestions based on prior and contemporary experience.
News on the frozen Afghan funds
What will happen to Afghanistan's frozen funds? Geneva Solutions, December 2022
Sanctions on Afghanistan: Morally reprehensible and politically irresponsible Investment Monitor, October 2022
A Year After the Fall of Kabul August 2022
Judge Recommends Rejecting Bid by Sept. 11 Families to Seize Frozen Afghan Funds New York Times, August 2022
Western disengagement will turn Afghanistan into a pariah state The Diplomat, August 2022
71 economists write letter to President Biden calling for the release of the frozen Afghan funds August 2022.
International economists ask Biden to release Afghan central bank funds Reuters, August 2022.
Unfreeze Afghan assets or more hungry children may die The New Humanitarian, August 2022.
To end 'hell on earth' the US must free Afghanistan's $7bn reserves Open Democracy, July 2022.
The West Is Getting Afghanistan Wrong, Again The National Interest, June 2022.
The challenges of humanitarian aid in Afghanistan Atlas of Wars, June 2022.
Tough Sanctions against Taliban Undermine Right to Food The Broker, May 2022.
How to guarantee humanitarian aid to the Afghan people after August 2021? Emergency, May 2022.
Update on UAI Campaign "Frozen Funds, Desperate Afghans". UAI, May 2022.
Afghans Urge Court Not to Give Frozen Central Bank Assets to Sept. 11 Families. The New York Times, May 2022.
Afghanistan: Economic warfare displaces armed conflict as the core threat to survival – by Antonio Donini. Atlas of Wars, April 2022.
Afghanistan: UN experts call on US Government to unblock foreign assets of central bank to ease humanitarian impact. OHCHR, April 2022.
How America is causing famine in Afghanistan. The Gravel Institute, March 2022.
Afghanistan needs compassion from world leaders, not politics – Letter. The Guardian, March 2022.
The Taliban is holding girls' education hostage in Afghanistan – the question is, why? The Conversation, March 2022.
Letter from the families of 9/11 victims March 2022.
Time running out to address Afghanistan's hunger crisis. Human Rights Watch, March 2022.
Frozen Afghan funds: The need for urgent UN Security Council Action. Global Geneva, March 2022.
Afghanistan: Fighting to de-freeze the assets. Atlas of Wars, March 2022.
Barely above water: Challenges of national and local NGOs navigating humanitarian space in the new Afghan context. ACBAR, March 2022.
Ex-diplomats, aid workers demand US / EU end "reprehensible" seizure of Afghan funds. Wall Street Window, March 2022.
Between a rock and a hard place – Multifaceted challenges of responders dealing with Afghanistan's humanitarian crisis. A Report on the Perspectives of National NGOs. ICVA, February 2022.
Life and Death: NGO Access to Financial Services in Afghanistan that explores the consequences of the collapse of the banking system. NRC, January 2022.